We were asked by Urbane Künste Ruhr to design a signage system for their fourth edition of the festival Urban Lights Ruhr. We developed a theme inspired from a phrase of an old german pop song 'Fliegen Motten in das Licht, genau wie du und ich'. 
During the festival the city Marl was covered with wavy yellow lines that led everyone to the artworks. These lines imitated the trace of moths flying towards the light. Next to the signage system, we also designed the festival center interior with the same theme and created a moth nest. 
The festival was held in the city center of Marl. Marl is a city that hosts massive concrete structures and surrounds them with nature. The place is a smooth combination of industrial and rural area.
There is a hypothesis explains the reason behind moths' attraction to light sources. Moths have direct relationships with celestial lights, such as the moon. They can fly in a straight line to reach it. When a moth sees much closer artificial light source, it uses this for navigation and changes it's angle. Moths' instincts tries to correct this way but it results with a spiral flight path around the light source.
Here are few examples for the placing of the line through the city.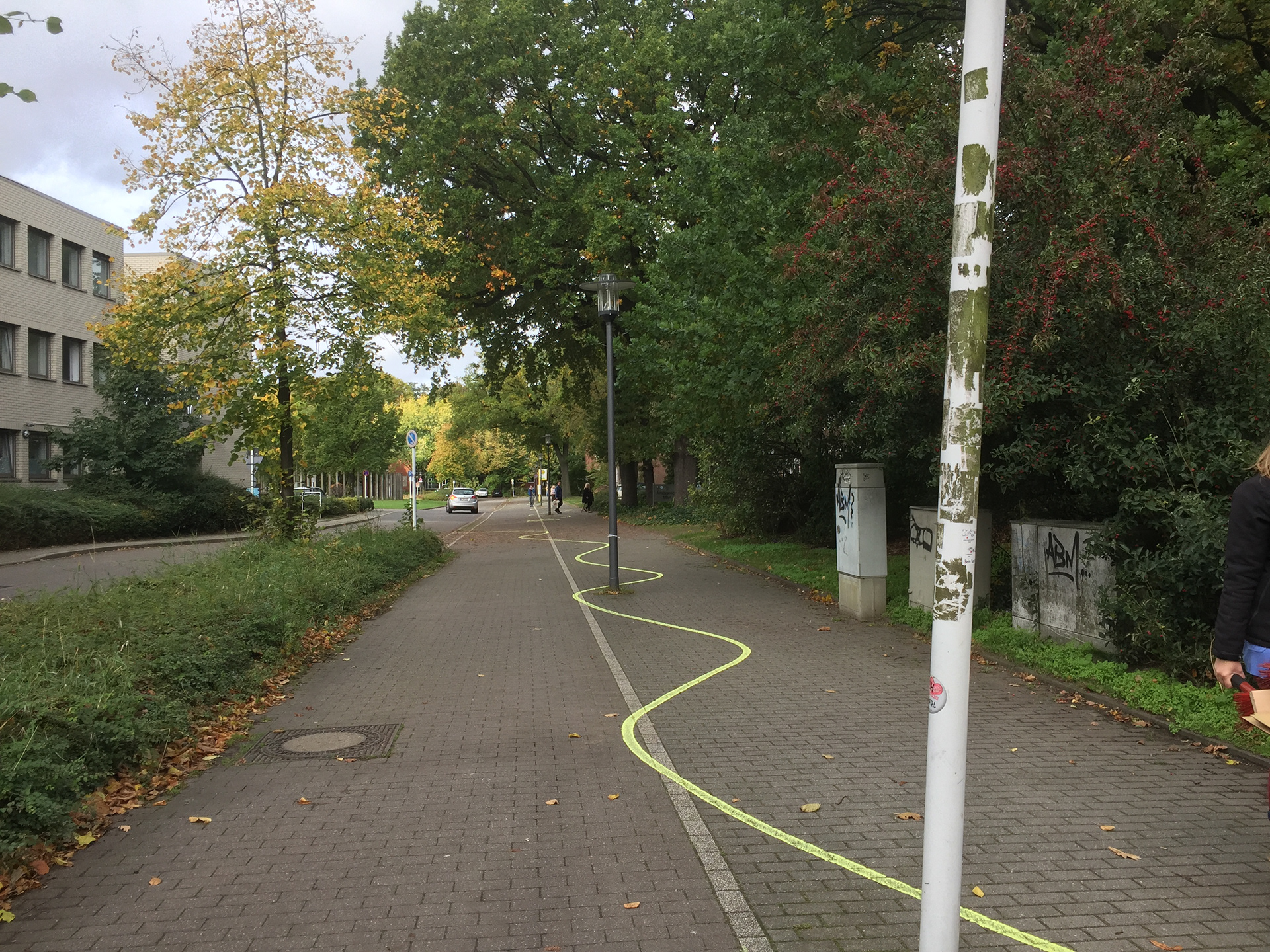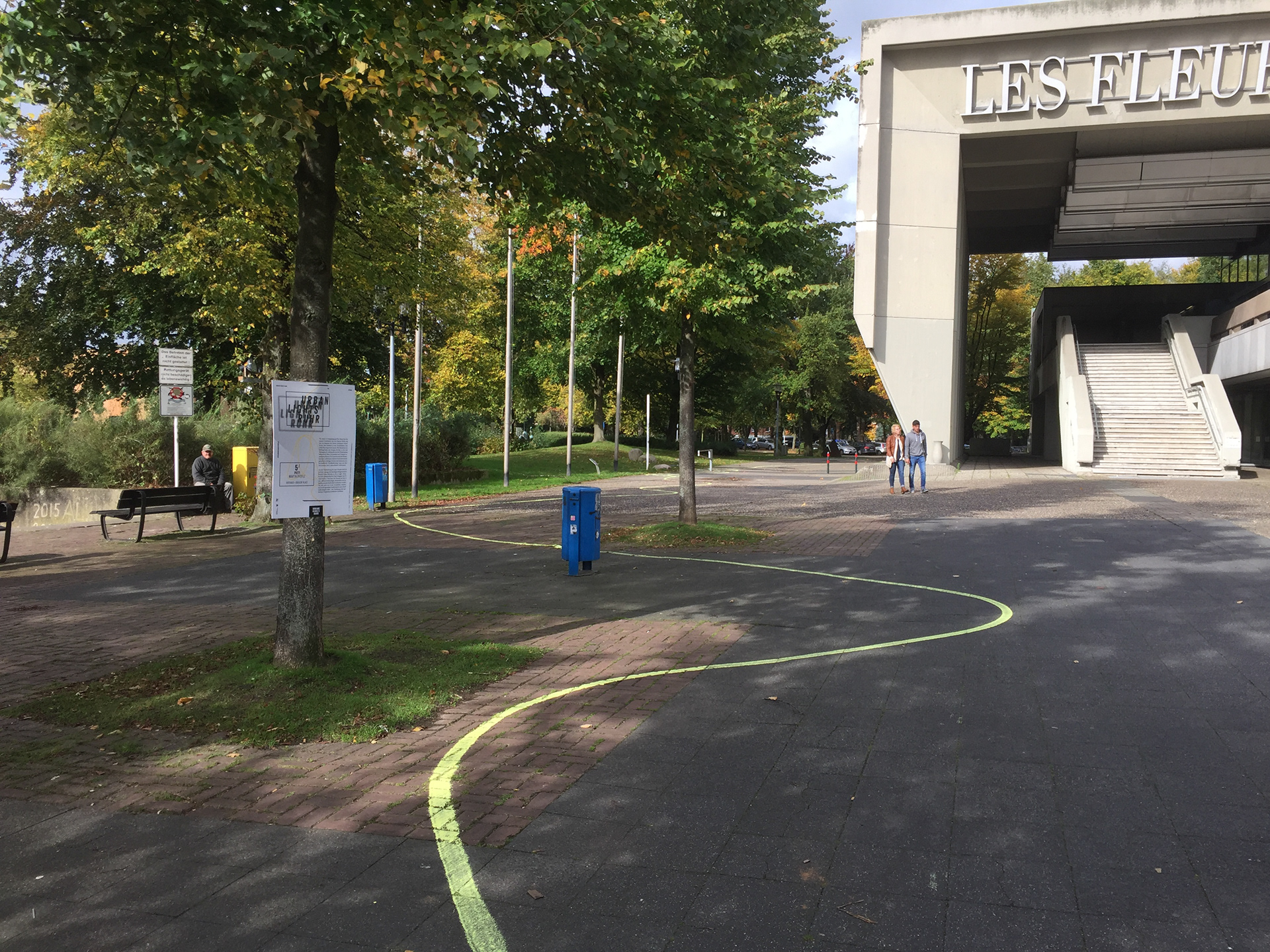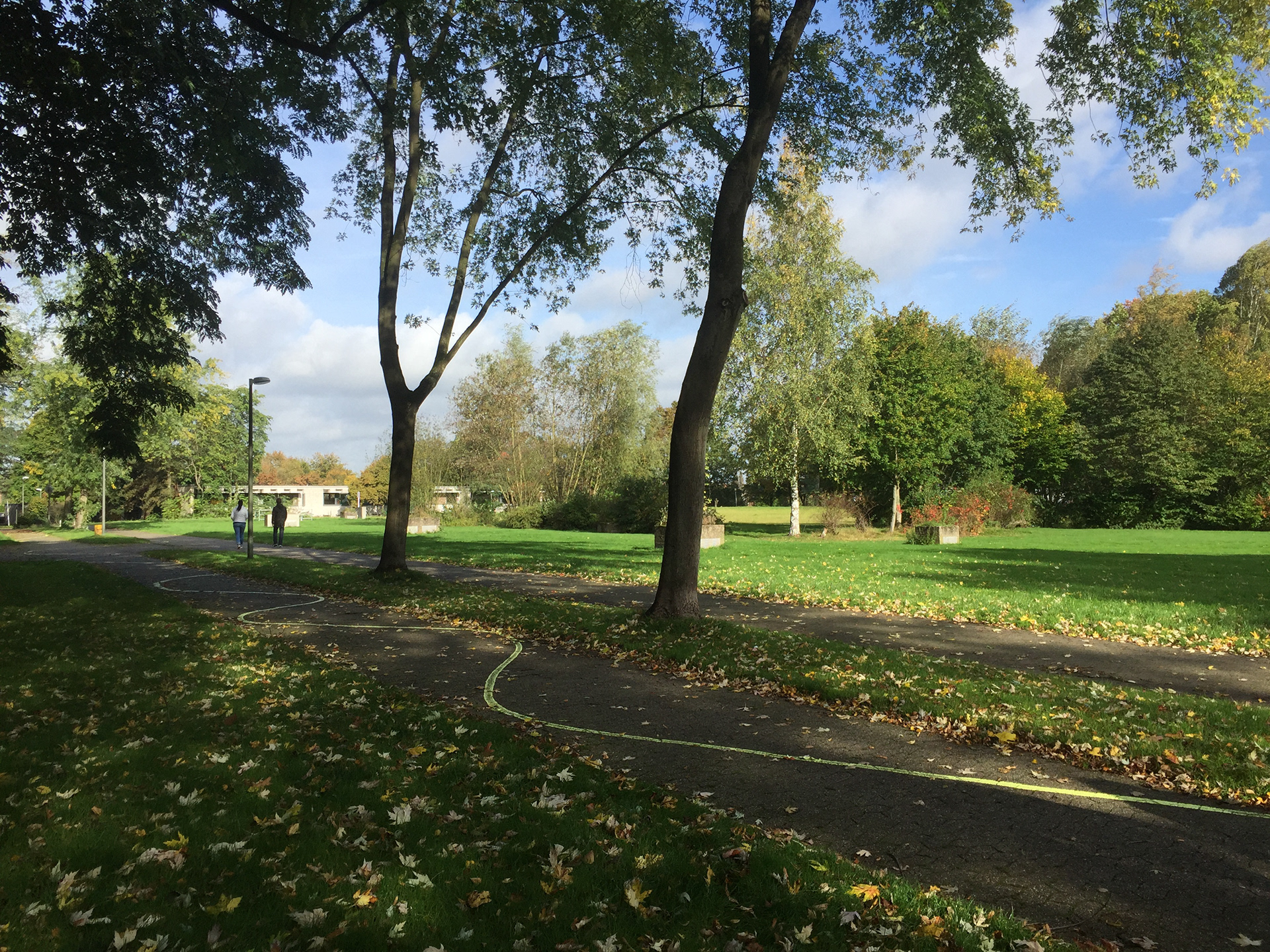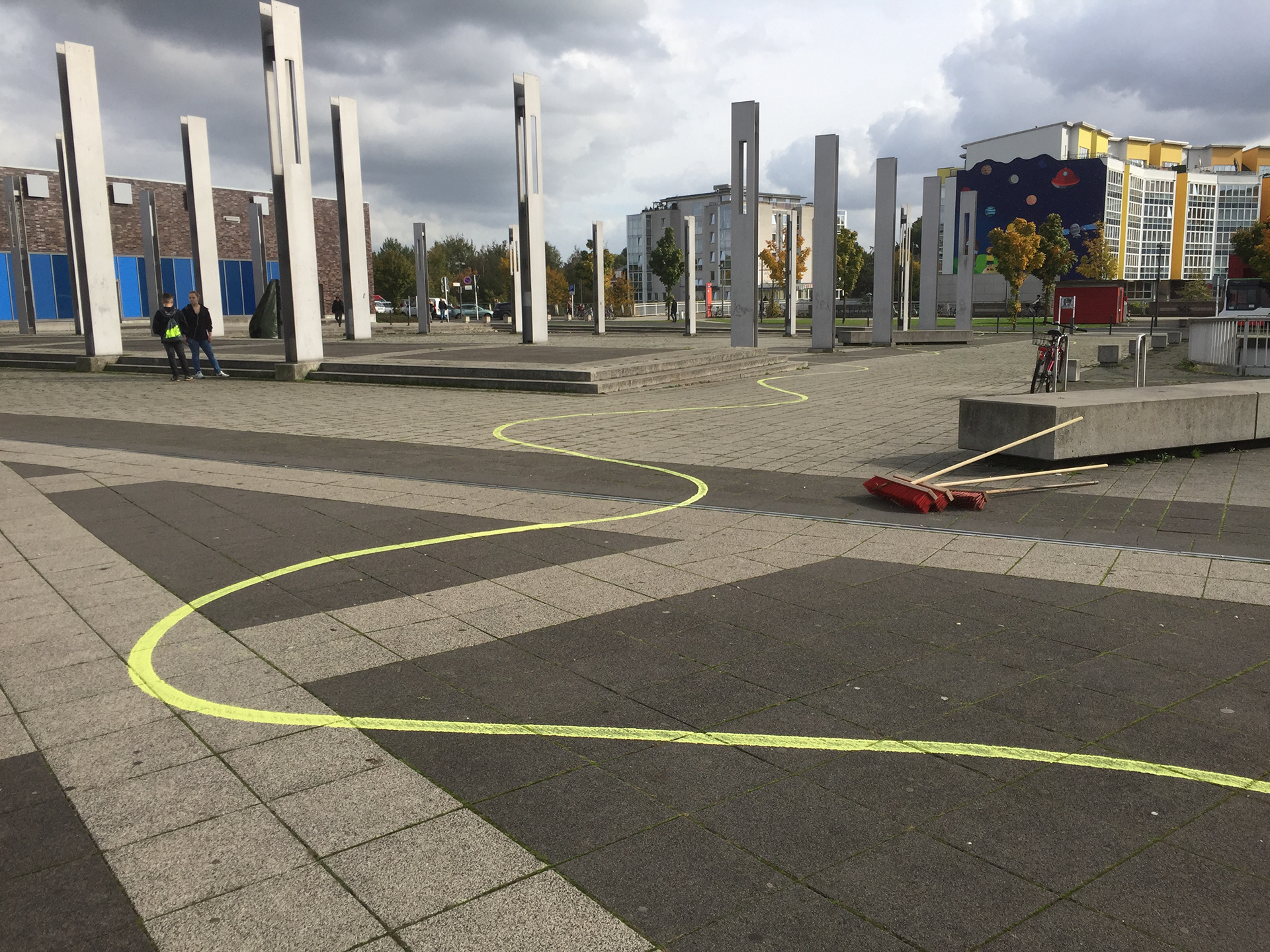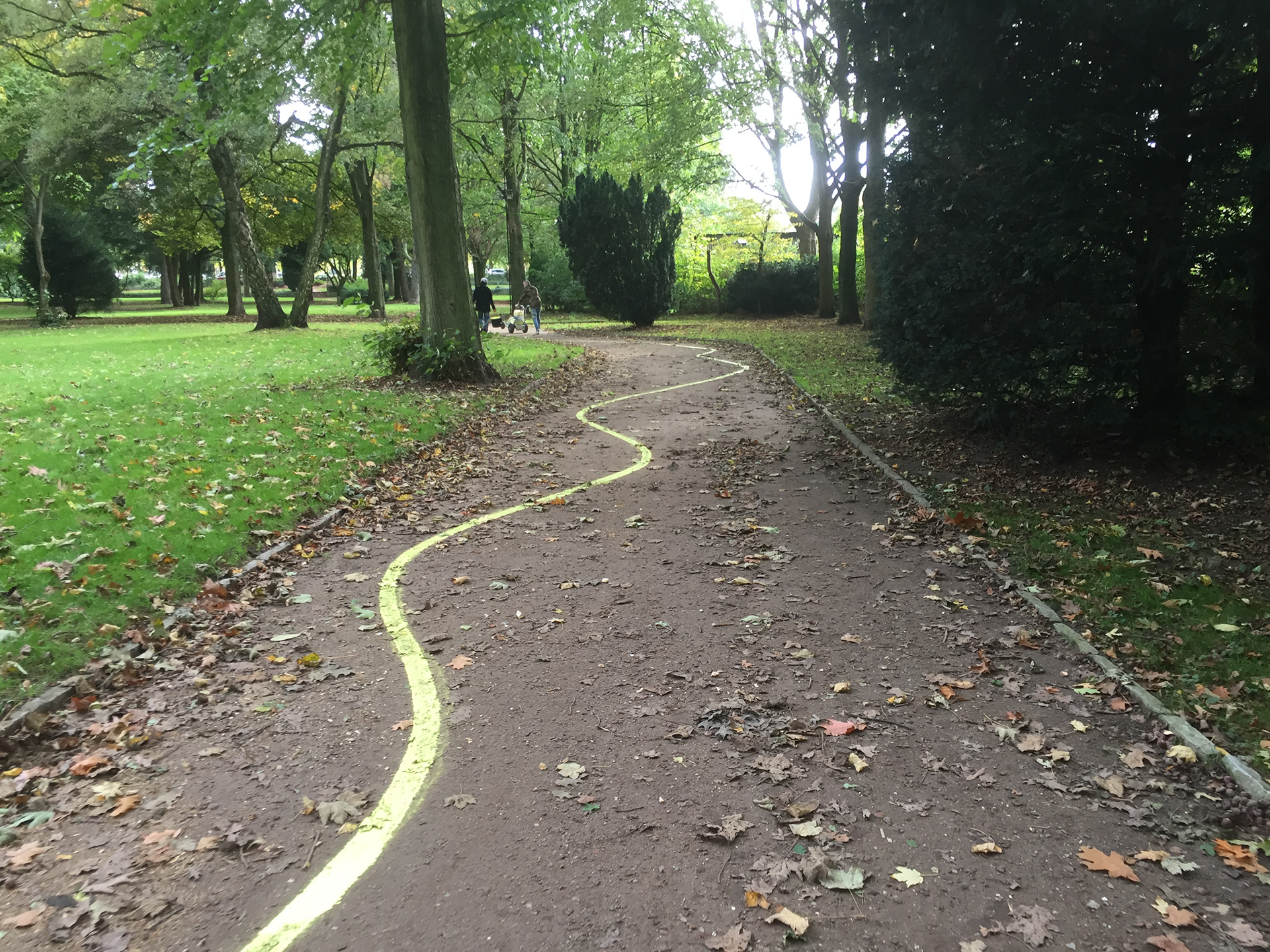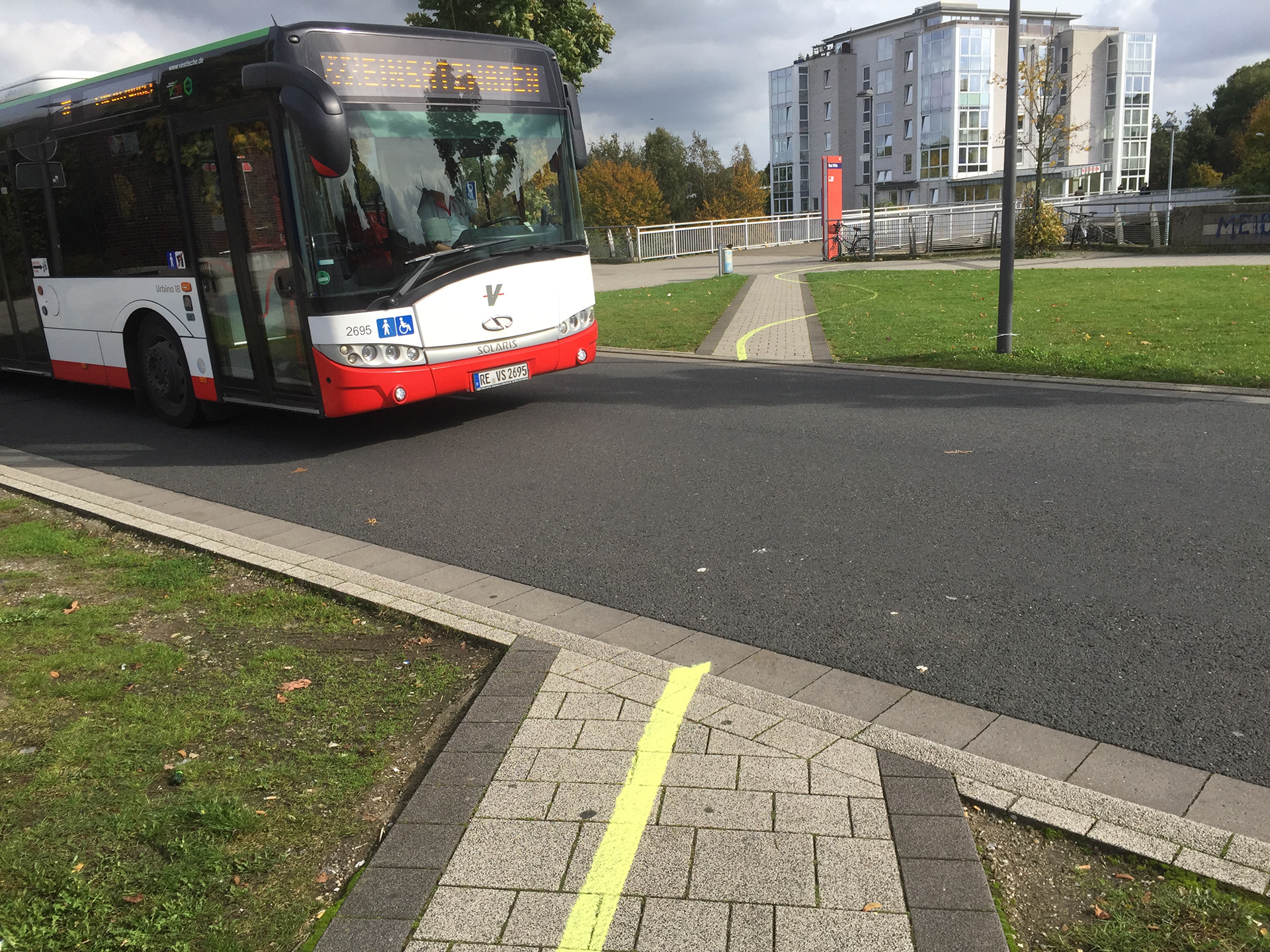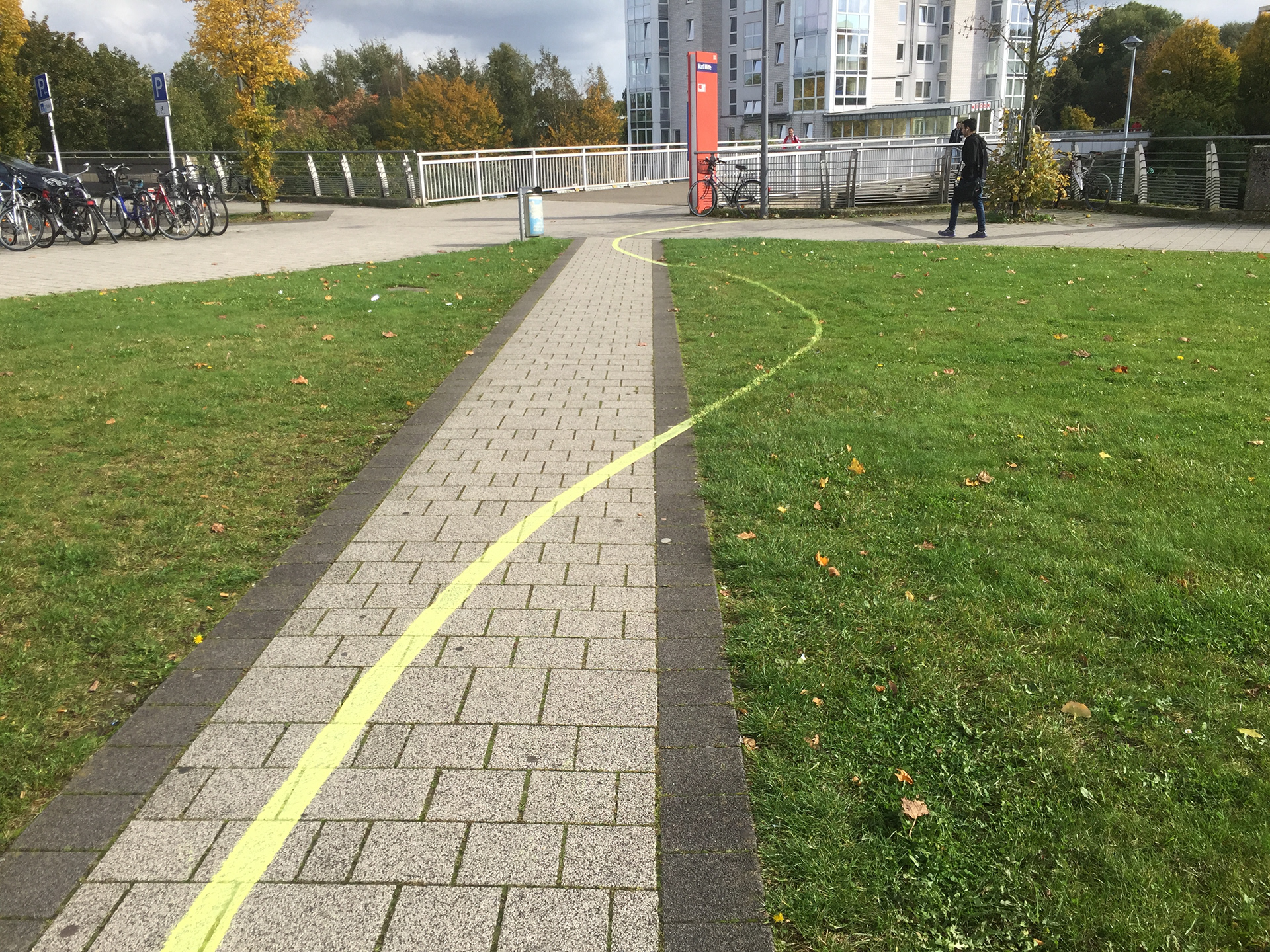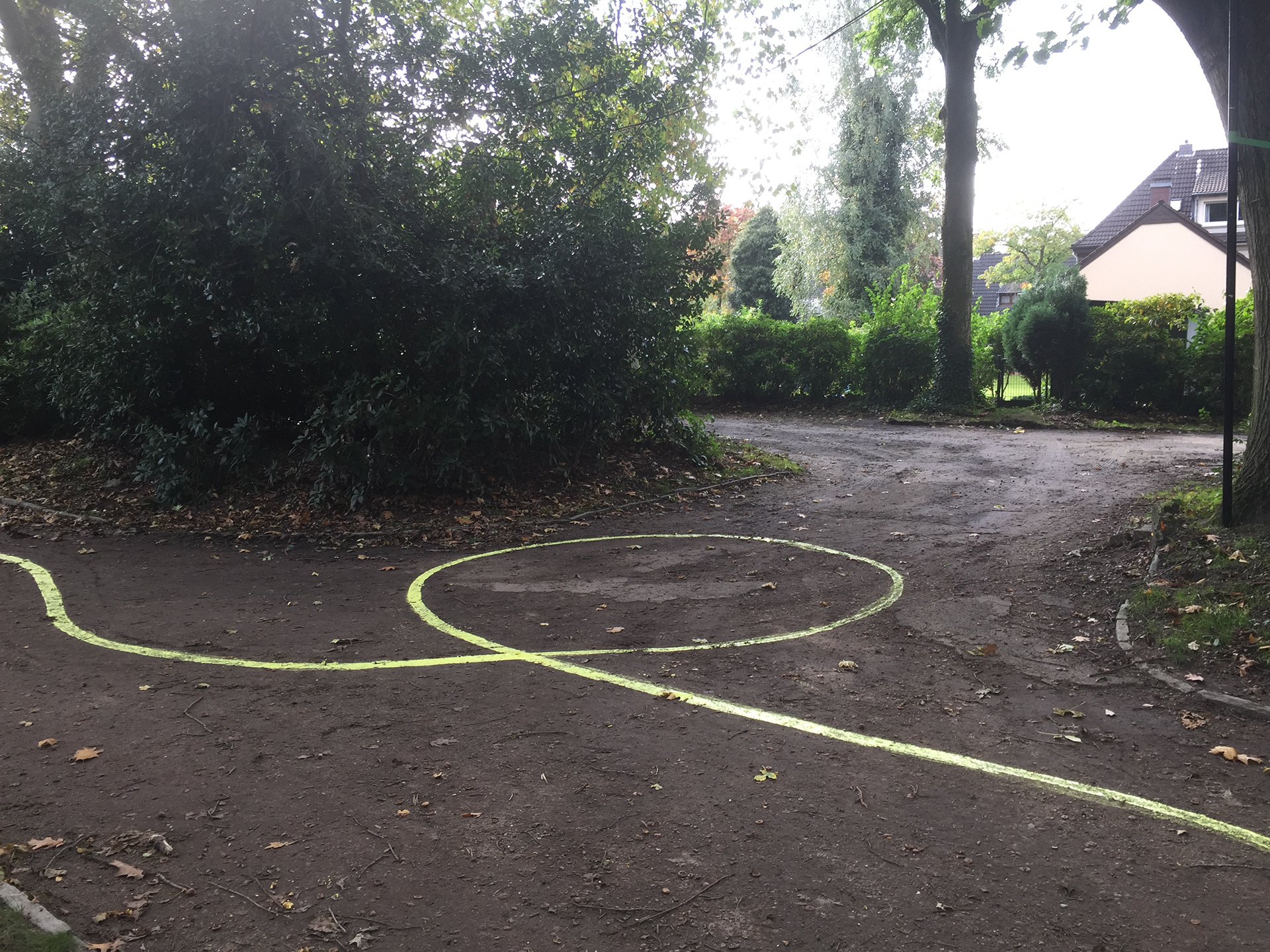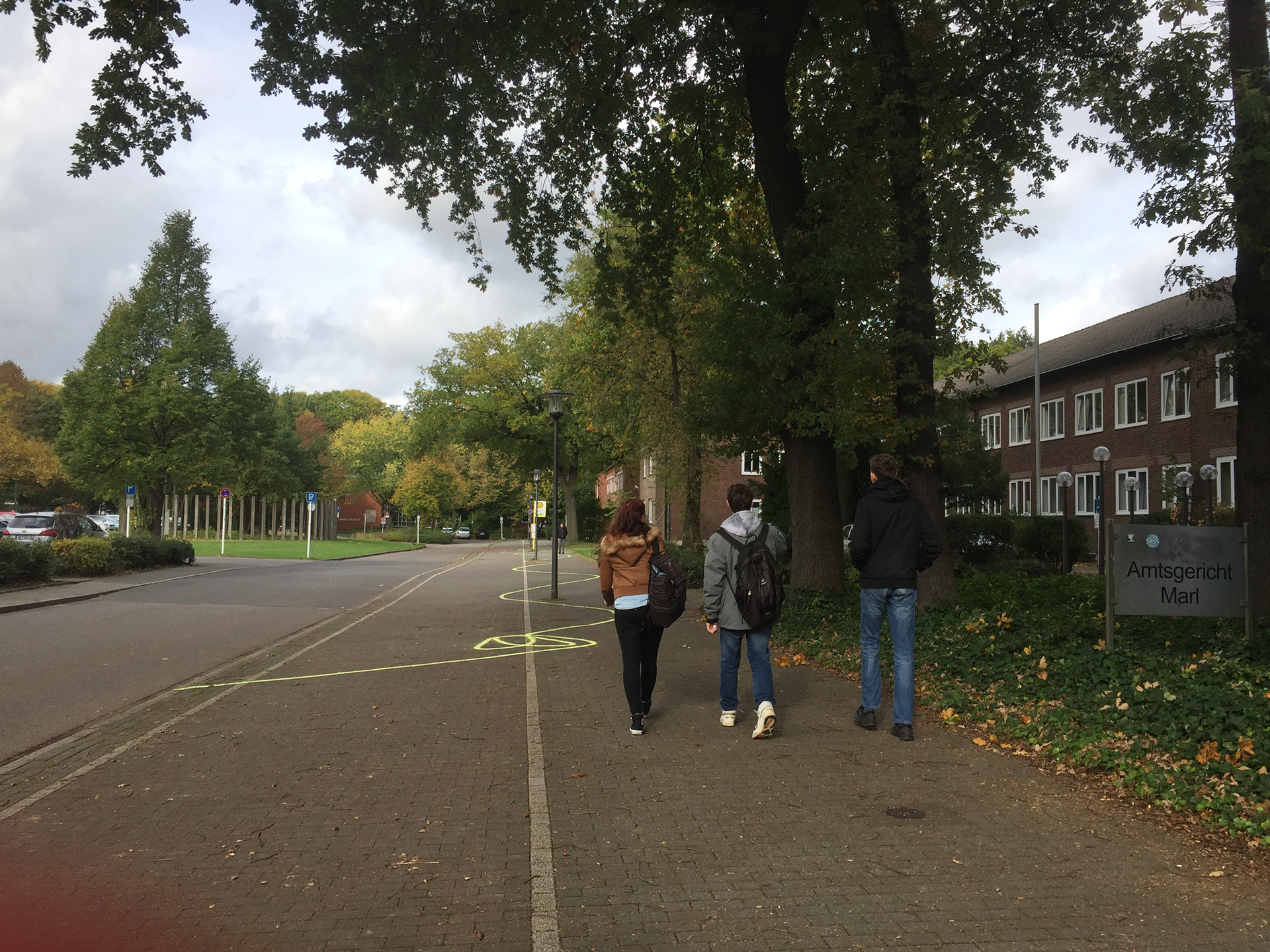 Whenever the visitor would get closer to a light installation, the yellow line would turn into a Moth and shows you the direction to the artwork.
Some Artworks were travelling or existed only for a limited time during the festival. We delivered this important information for visitors by inserting the dates within the line.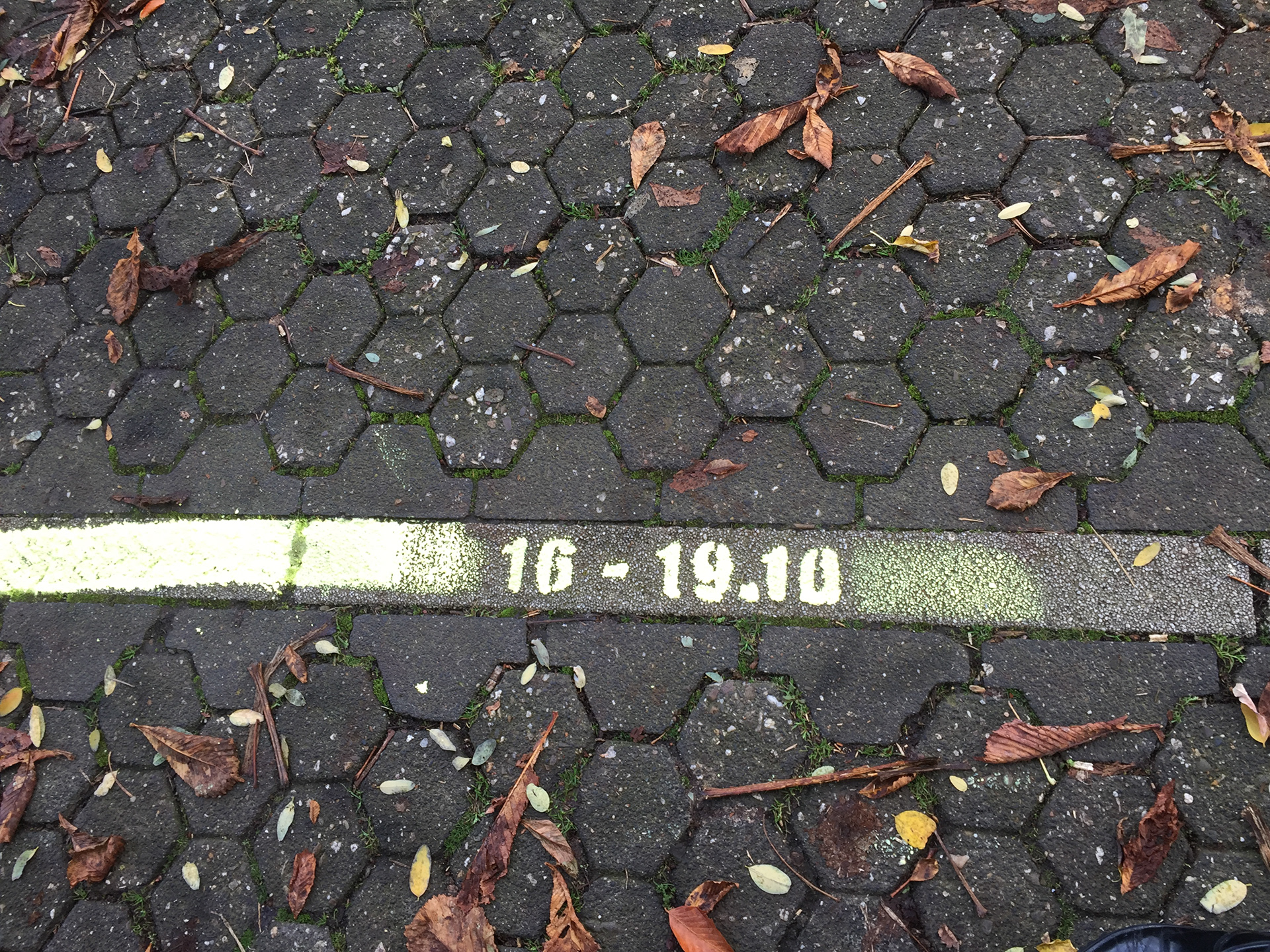 After many tests with different paint and tools we mixed an ideal combination for various ground structures and changing weather conditions but also removable after the event.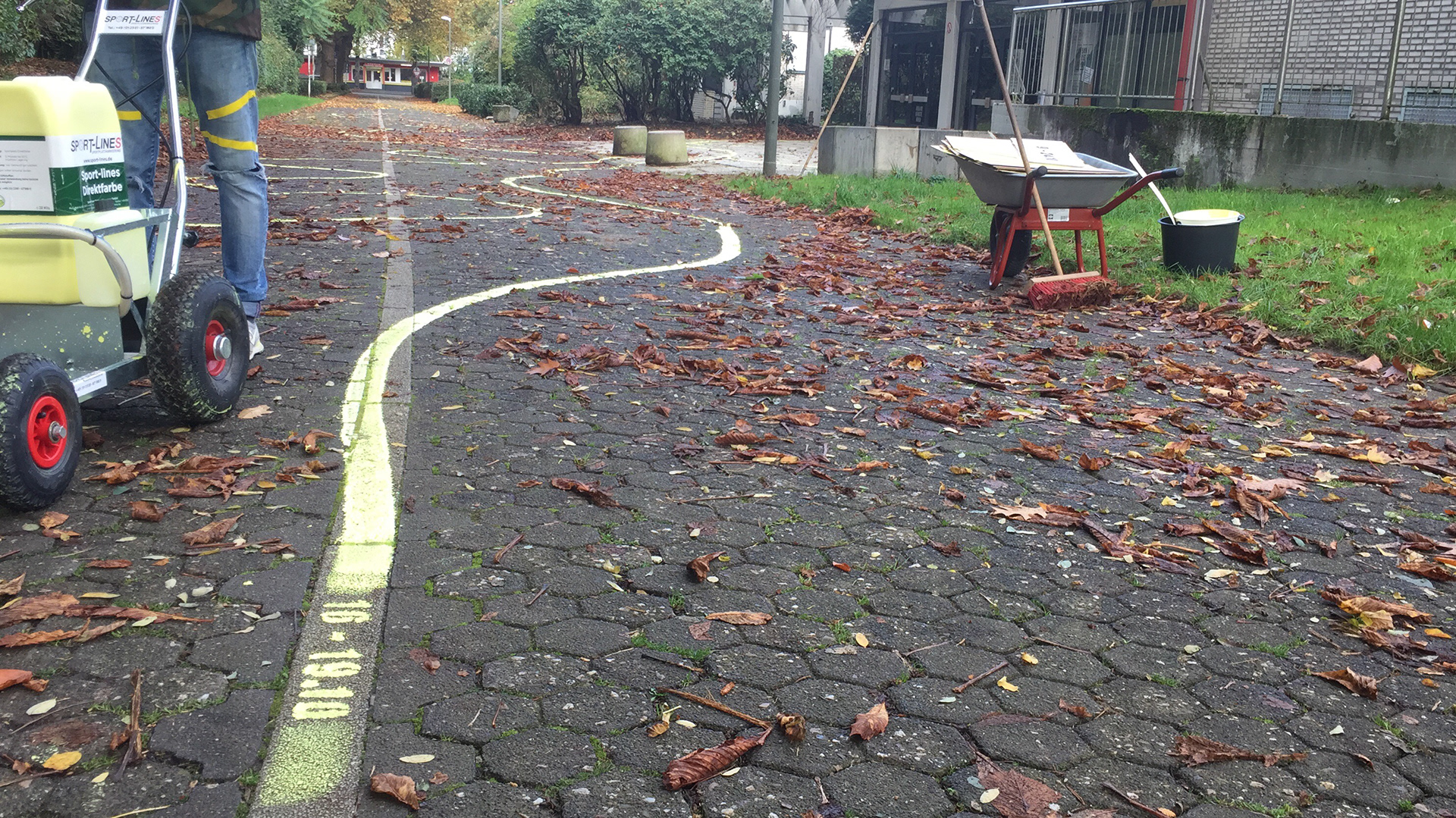 Between the common point of arrival in the city to the artworks, there was shopping mall. Since the most convenient way was to go through the mall, the line that started at the bus stop and train station was leading people to the shopping mall. Inside the mall the line would turn into dots to fit the existing nature of the mall and continued as a line after exiting the building.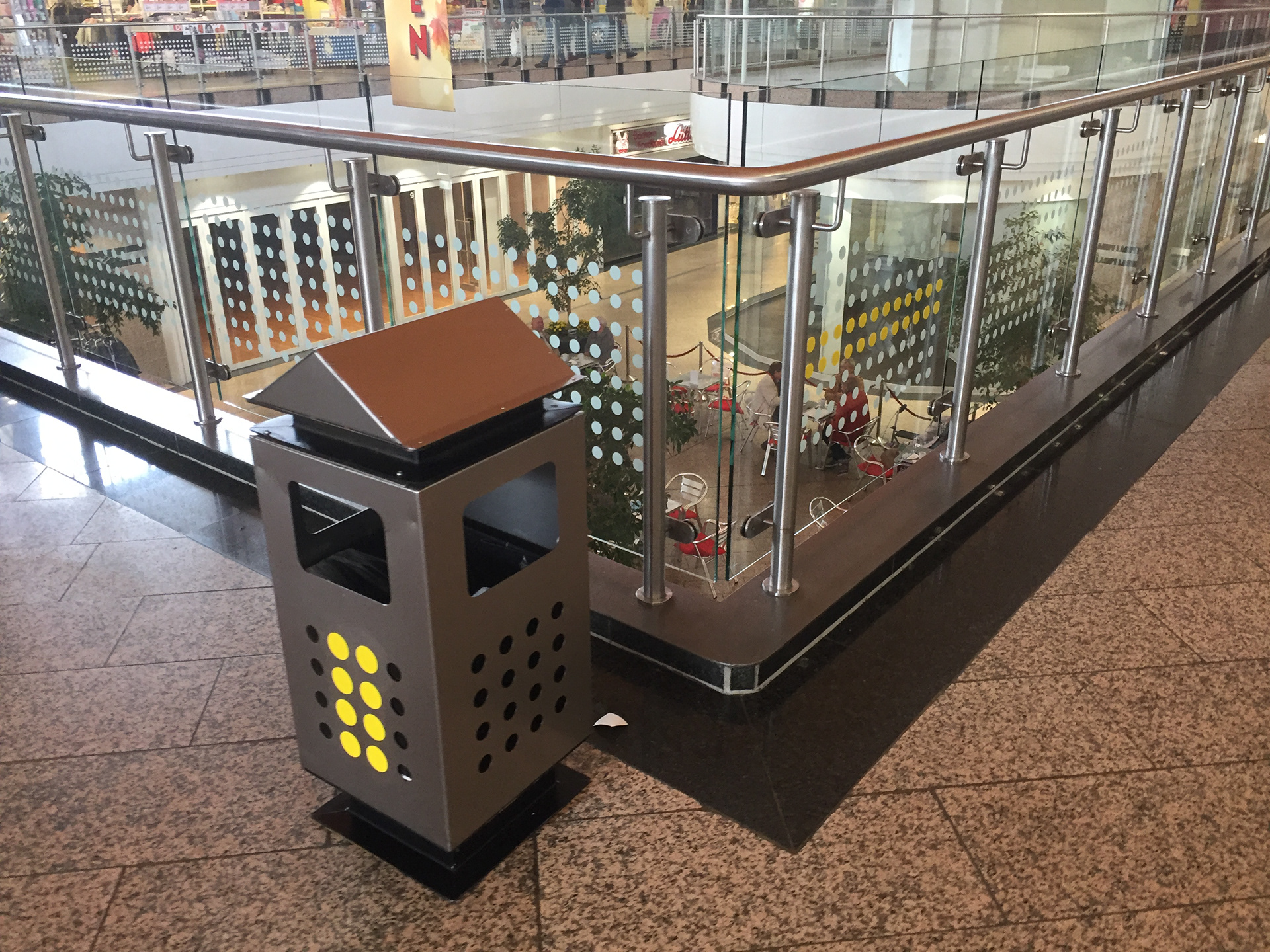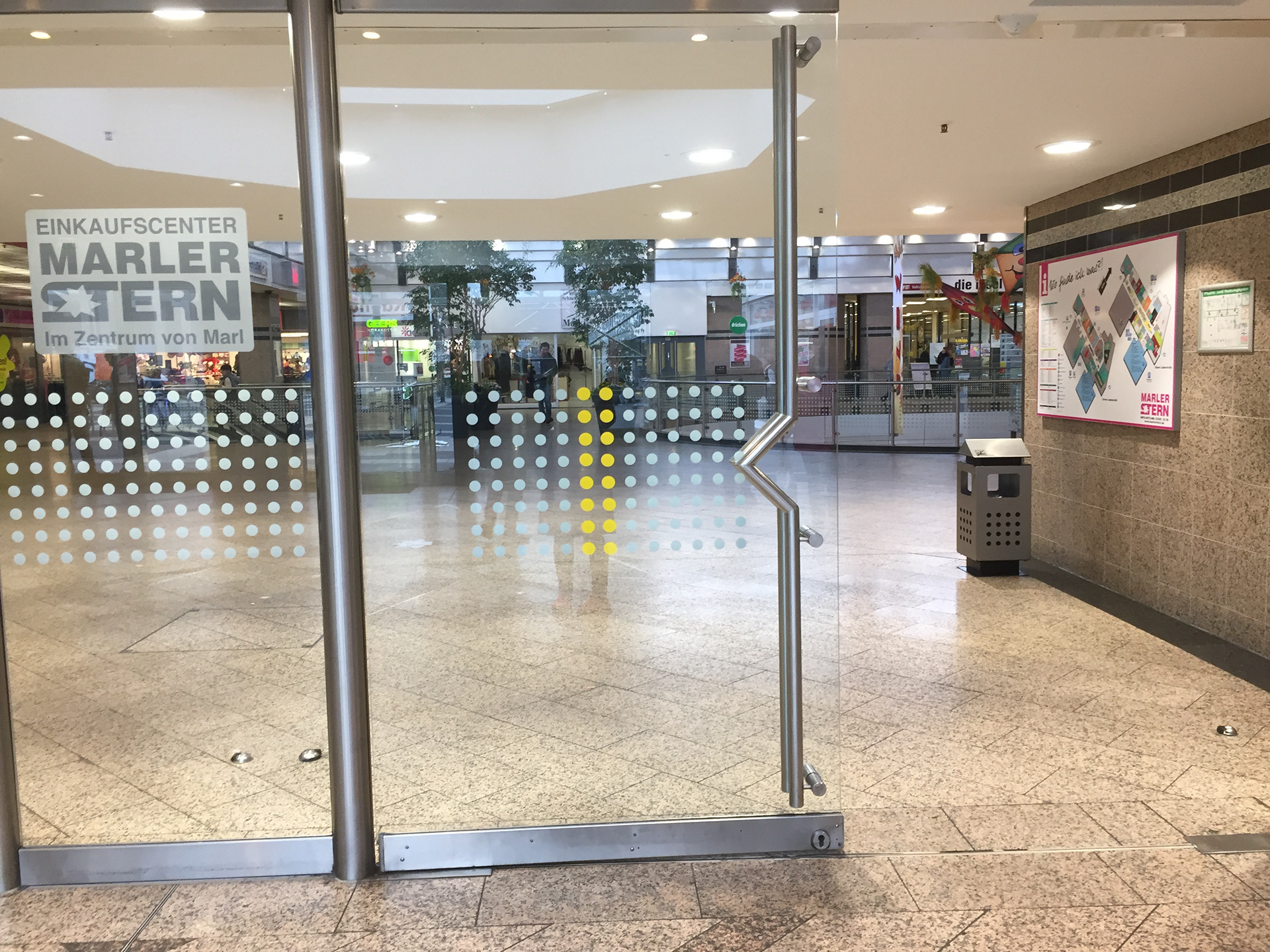 The Festival Center, which used to be a school, designed again to host the opening night and various events such as screenings, talks and cocktails. Lines that came from the artworks gathered in front of the festival center to imitate a Moth nest. Inside the building the lines continued and accompanied by various furnitures. Cocktail tables, the bar for the catering and coffee tables were designed and built by us. The interior design for this center also offered a relaxed atmosphere for guests to enjoy the events organised by Urbane Künste Ruhr. 
​​​​​​​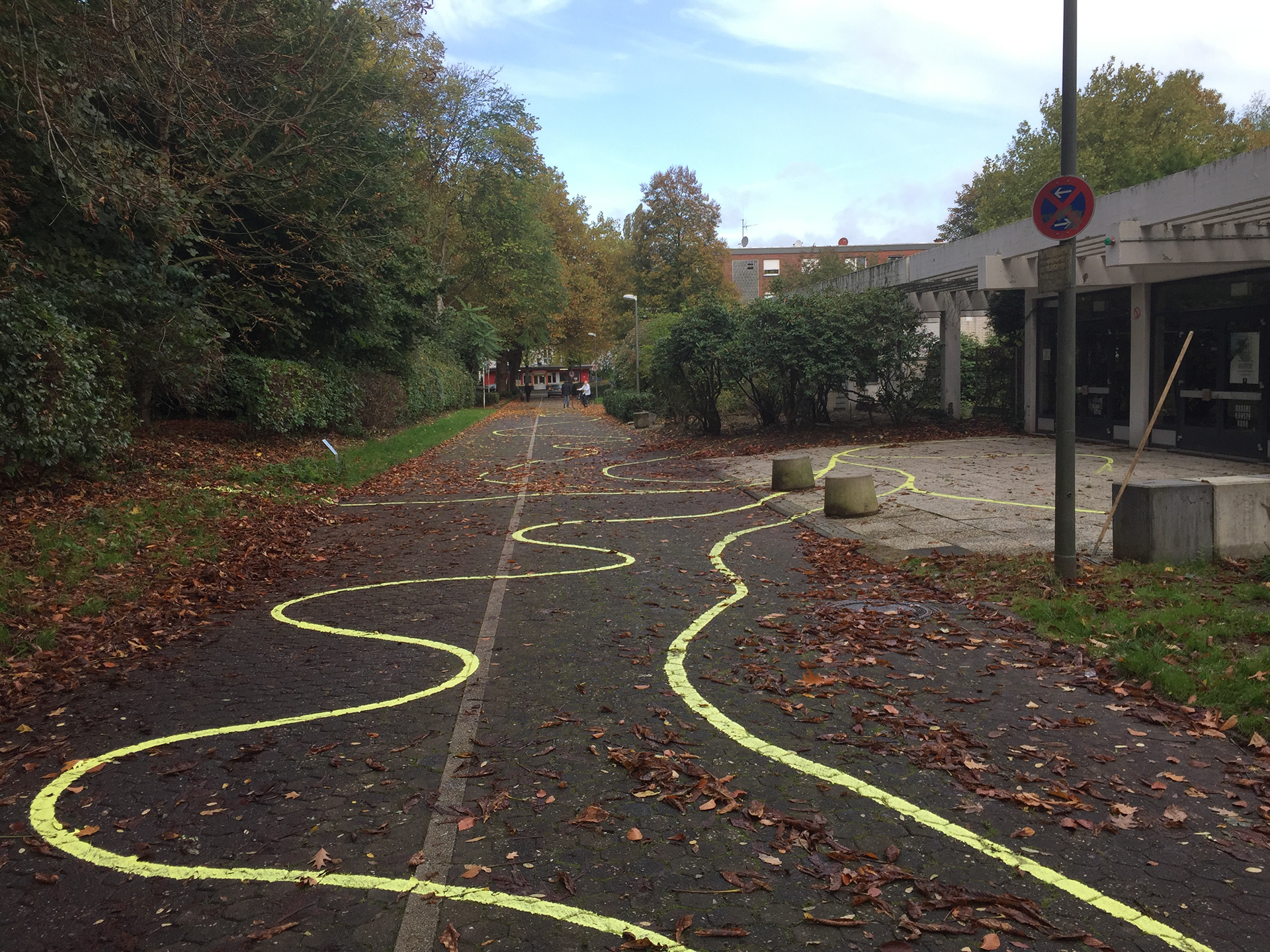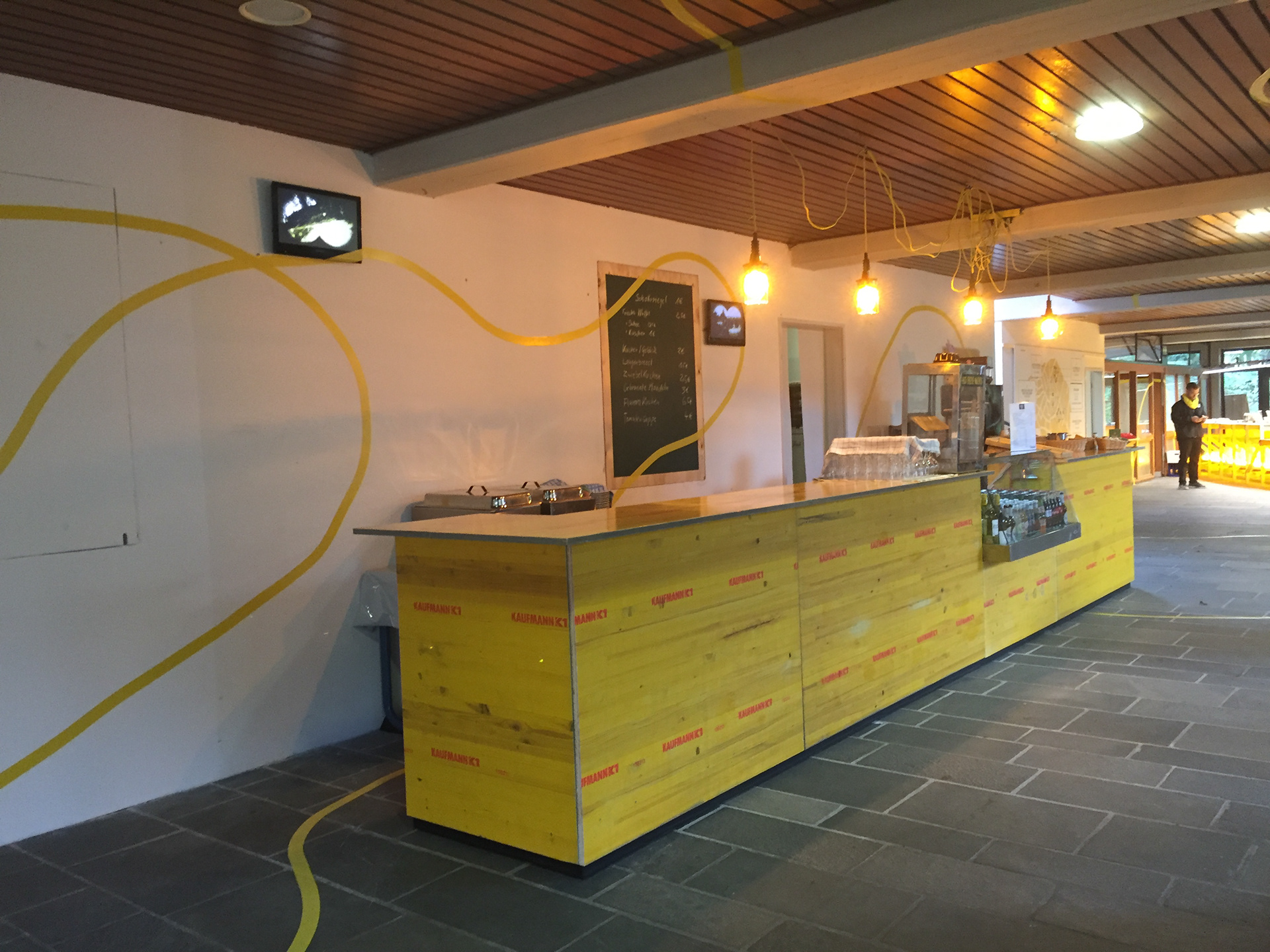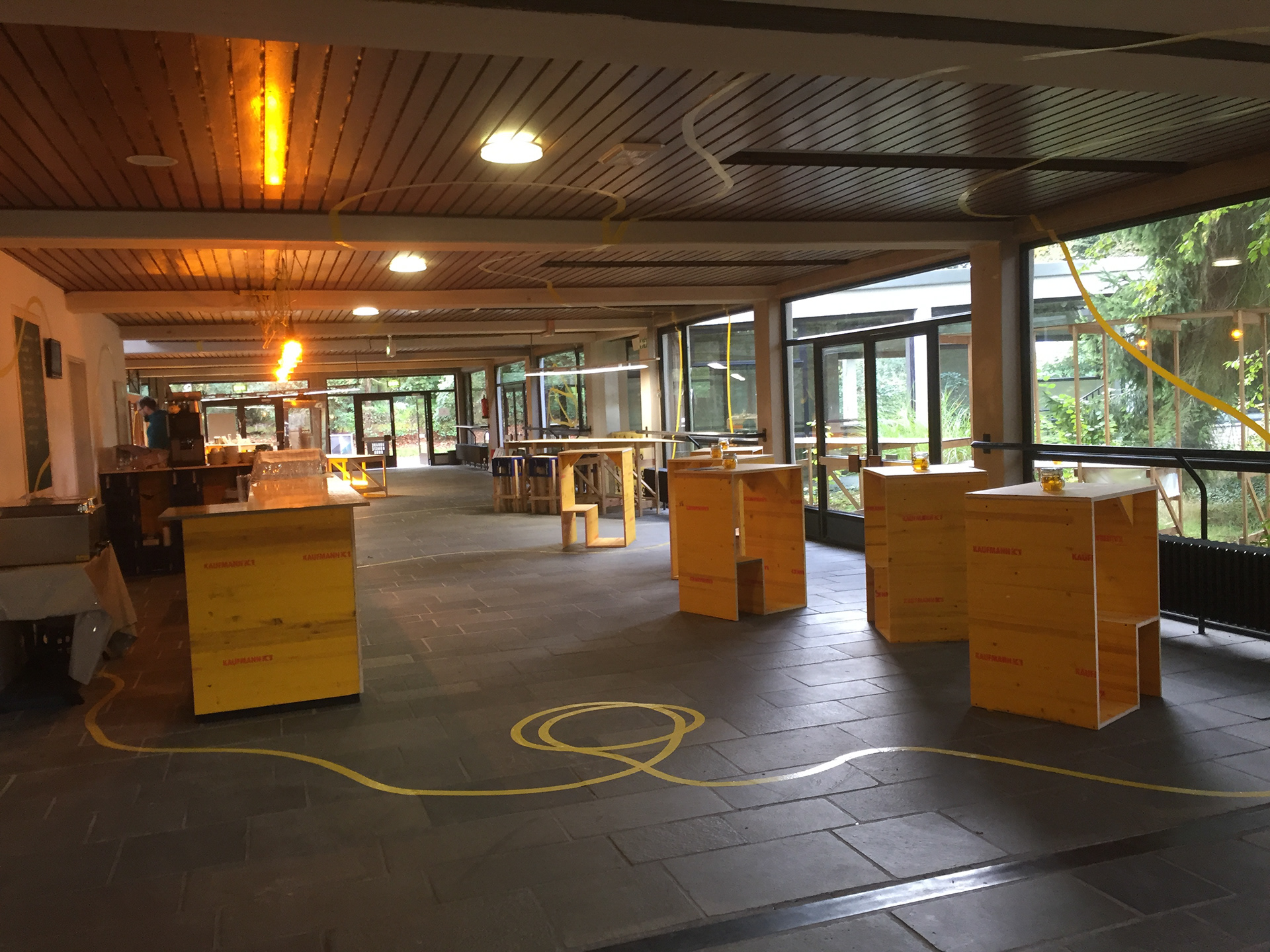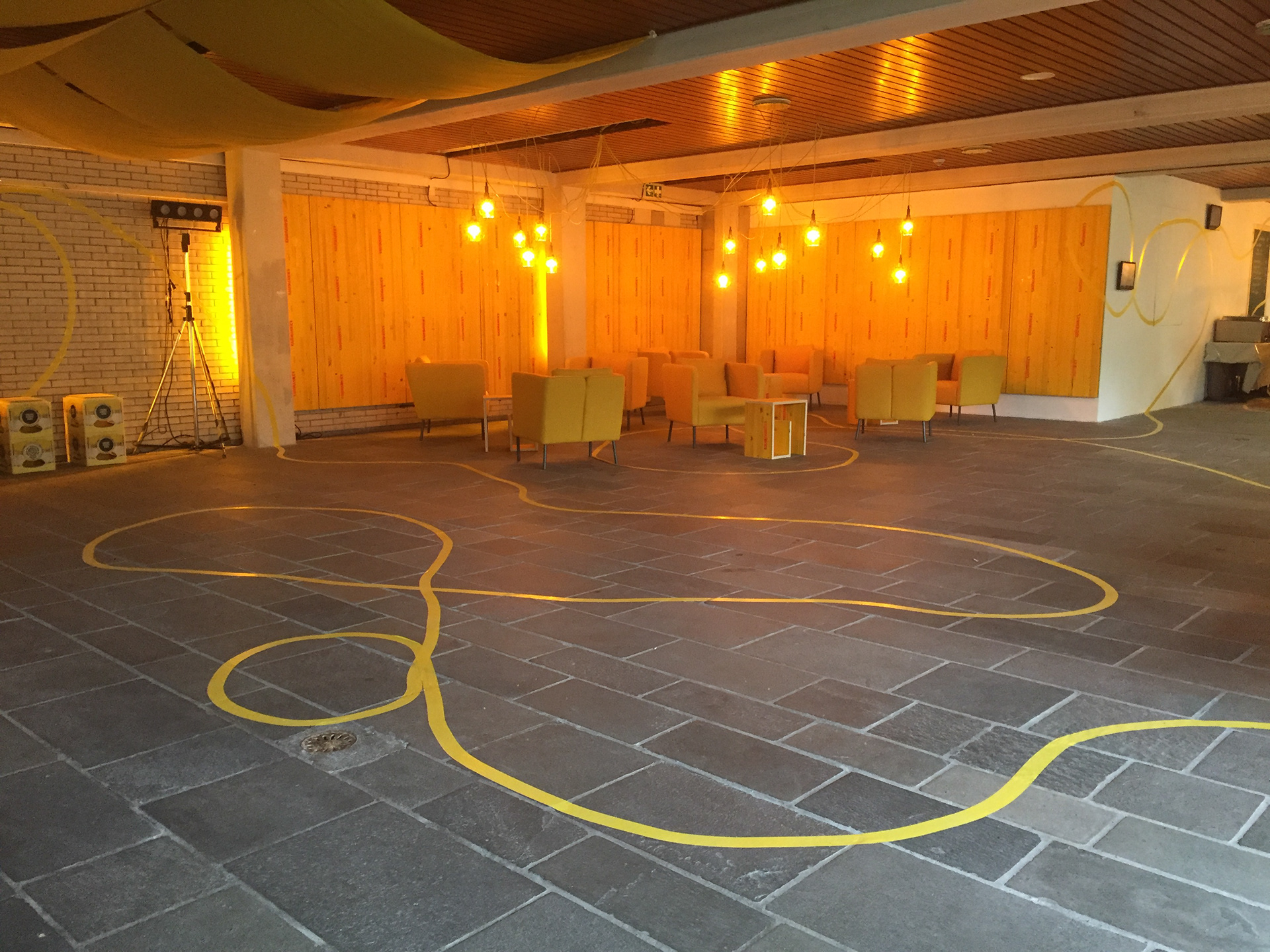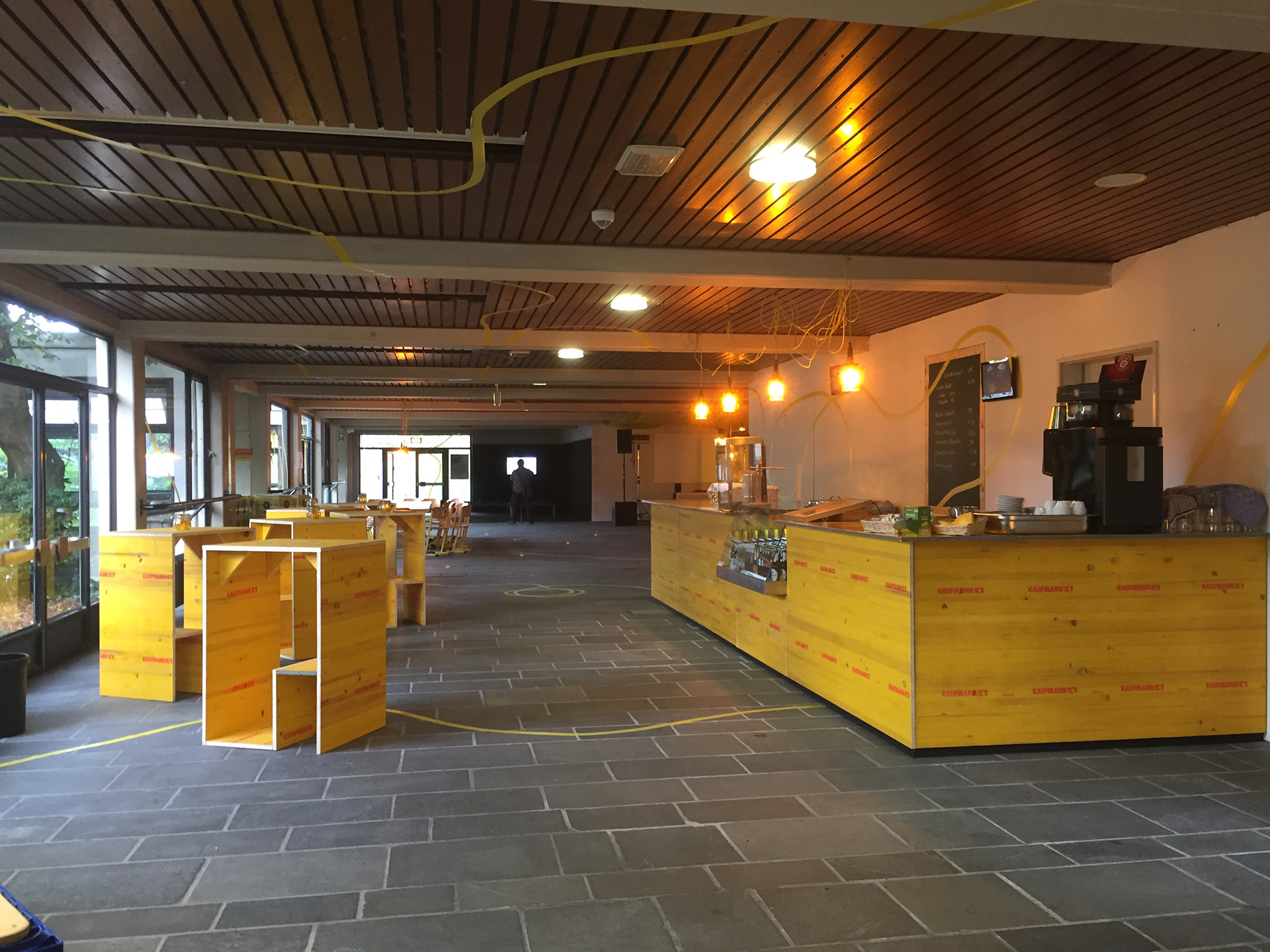 Project team for design & execution:
 Wassily Erlenbusch, Ipek Ugurlu, Hantian Xu, Juliette Palm, Laura Schöler, Sem Zywicki, Kaoutar Aboueloula Peindl and Daniel Henz
Supervised by
Dipl.-Ing. Britta Eiermann and Prof. Oliver Langbein

Feel free to take a look at the impressions from the Festival here: